Seville is a gastronomy lovers dream. The whole city revolves around food and drink culture and the locals live it with a laidback flair that seamlessly combines quality with tradition.
In Andalucia the big winners are anything pork based, with jamon, chorizo and stewed pork in all its glory available in a plethora of varieties. However it doesn't stop there, with restaurants dominating the food scene with heart stopping fried goodies, cheeses and delicious, yet cheap wines.
The restaurants serving Spanish food either offer gourmet/gastro tapas or very traditional dishes that haven't  changed for years. These are our top picks for the best restaurants in Seville, both traditional and modern/gourmet.
The best gourmet restaurants in Seville

La Azotea
Great atmosphere, friendly staff and delicious food made with passion.
Calle Zaragoza, 5

Mamarracha
Uber trendy gastro hangout with contemporary food and an international edge.
Calle Hernando Colon, 1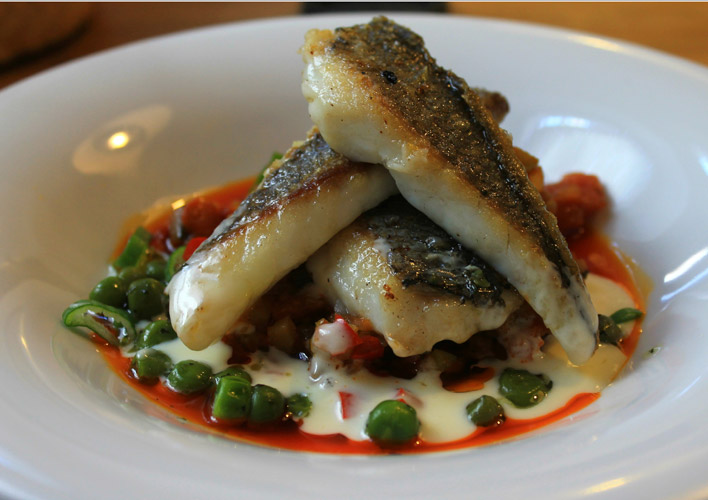 La Brunilda
A queue of people waiting to enter winds down the street every day outside this infamous fine dining restaurant. Well worth it!
Calle Galera 5

Contenedor
This is one of our top picks for fresh ecological food, thoughtful menus and a unique "off the trail" experience in Seville.
Calle San Luis 50

Torres y Garcia
Run by the same team as Mamarracha, this is a beautifully designed, trendy space to while away the evening with fantastic food and drink.
Calle Harinas, 2
The best traditional restaurants in Seville

Bar Alfalfa
A cute, unpretentious bar on the side of the road that offers super tasty tapas and authentic experiences without any frills.
Calle Candilejo, 1

Los Coloniales
Traditionally one of the most popular restaurants in Seville. The best place to sample all of the classic dishes from the Spanish menu!
Plaza Cristo de Burgos

Bodega Santa Cruz
Step back in time, in this locals hangout where the tapas is cheap, the beer flows non stop and travellers can live the "real Spain".
Calle Rodrigo Caro, 1

Bodega Morales
Bodega Morales is a charming old bar lined with huge wine casks. Spit and sawdust, joint with moody waiters, but perfect for unique Seville dining experiences.
Calle García de Vinuesa, 11

Bodega Dos de Mayo
A great traditional spot, well off the tourist map and with a never ending menu of tasty treats!
Plaza de la Gavidia, 6